Gifted and Random Adoptables
Here you will find Pristine's collection of adoptables which she randomly won, was gifted, purchased, or otherwise obtained.
This Custom ITW Guardian is the result of a voucher I won for a 3rd place entry in a Sweets contest in the Winter Extravaganza 2011. She is fashioned to be a Guardian of Snakes, oooo!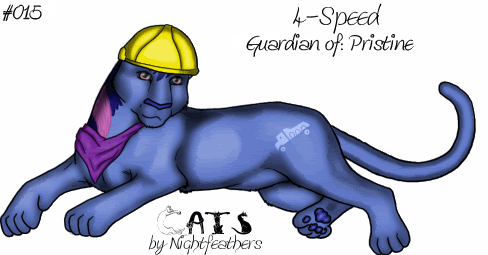 This is a Cats mimic of 4-Speed, the My Little Pony. He got a little lost making his way to me but now he's found and I couldn't be happier! Thanks so much for your diligence and help, Nightfeathers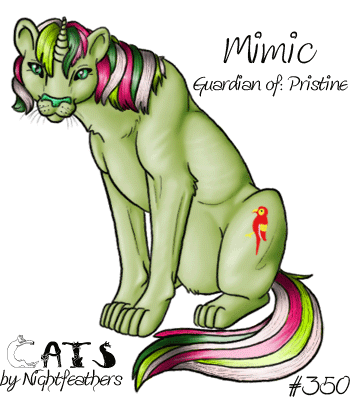 This Cats mimic of… Mimic!… is a gift from Nightfeathers. She's a mix of a belated prize for an Extravaganza win and a "sorry" for it taking so long. She came out lovely, though, didn't she? The colors are all perfect, too; the "white" stripe is even light pink as it's supposed to be! Huzzah! Thank you, Nightfeathers!
These Lirimaerea were gifted to me by Starwind during the Holidays (likely of 2010 but possibly of 2009).
Chellisandra and Archvis were won in some Franken-Angelstars in July 2010. Thank you, Chasyn!
This Doe was a raffle gift; Felicia Queens was generous enough to enter me into the raffle, and I think she's gorgeous (deer are so graceful, don't you think?) Thank you, Felicia!
This Muse from the Alandran Adoptables line was a full custom voucher won in a Christmas event in December of 2009; I believe the raffle ticket was purchased by Starwind. Thank you, Star!
This Castle Cloud pet was gifted to me during the Castle Clouds' stocking event for December of 2009, I assume by Starwind. Thank you, Star!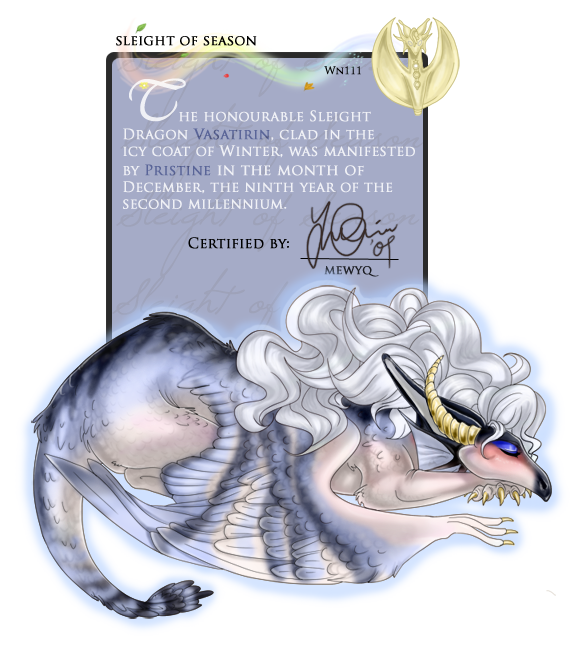 This Sleight of Seasons dragon was gifted to me by Starwind in the December 2009 Secret Santa gift event. Isn't she gorgeous? Thank you Starwind!
These items were gifted to me by Starwind for Christmas of 2009; they are part of the Sleight of Season adoptable line. The Bottled Starlight gives a dragon a neutral glow, while the piece of silver will eventually be able to make a piece of jewelry!
This Fenix was gifted to me by Starwind for Christmas in 2009; she remembered how much I liked the Fenix when I won the below items and was kind enough to purchase me one for the holidays. Thank you, Starwind! Her coloring is lovely (you really know what I like!)
These items are for the Katai adoptable. Starwind purchased tickets for me for the 1 PG raffle in late July 2009. I'm hoping I can get a Katai to put them with eventually!
A pony-mimic Soul Finder which Starwind purchased as a gift for me. Aren't her opalescent wings just absolutely amazing? Not to mention, the colorist certainly got Kibeth's tattoo spot-on. Thank you VERY much, Star! <3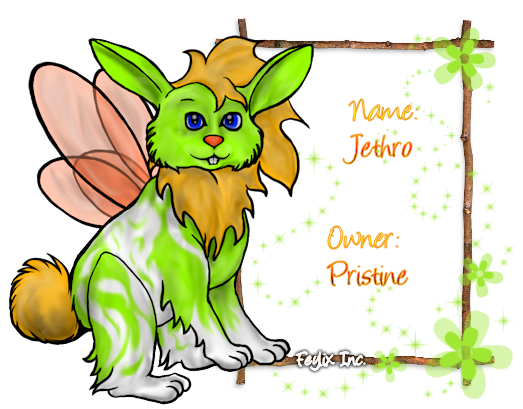 This is a pony-mimic Lagomorph Feylix, which I received in Starwind's pony-mimic coloring in Adoptables Intros. Thank you, Starwind!
Here are some Netz! that Sara-Pandemonium sent along! The first is a special pre-made given to me for my work on the Paint Brush team (how sweet!) The other two are click-and-take PI birthday celebration Netz!, which I assume will 'hatch' on the birthday!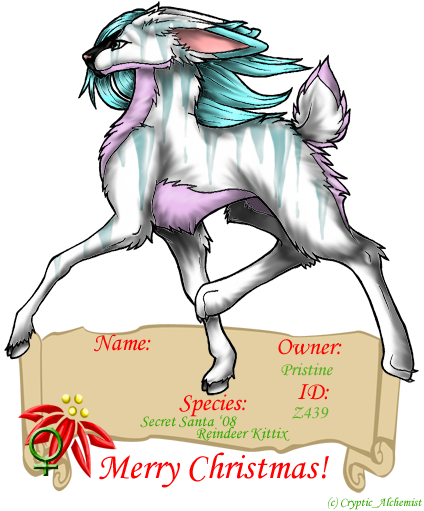 This Holiday 2008 Kittix was a secret santa gift from Kendrah! Thank you, Kendrah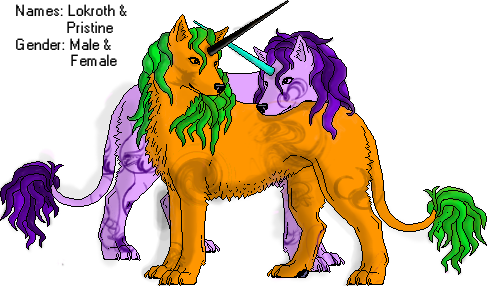 My Unilupe pair of my fursona, Pristine, and my boyfriend's, Lokroth. I'm so happy I could get these customs, 'cuz Unilupes are so pretty, I think!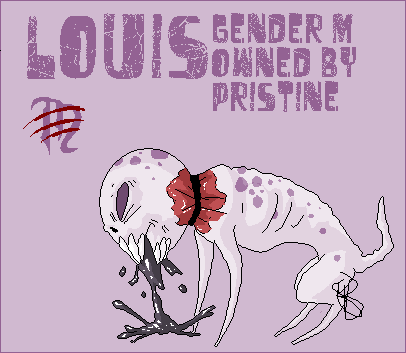 Louis is a RESHDog who was won as part of a Franken-RESH event (11-22-2008)
Naughty doggie, vomiting all over the floor like that. I don't think that mess will come up easily (and I'll be lucky if it doesn't eat through the floorboards)
My custom Azuyan character Lirat, which Sleipnir graciously made me for free. I love her! She looks great all dressed up as Kibeth. Thank you, Sleipnir!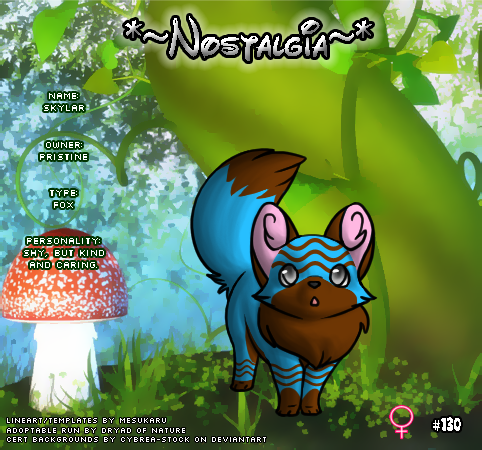 I happened to stumble across a Nostalgia PG flatsale and get lucky enough to snatch this little girl, Skylar. I adore how cute the Nostalgia are! *snuggles the little fluffball*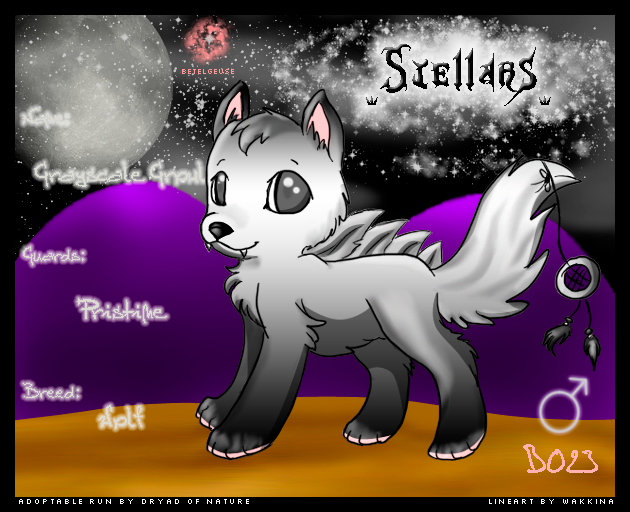 I bought this little Stellar Wolf for myself; I just can't pass up the color gray. Also, I thought his name – Grayscale Growl – was somewhat clever. Isn't he an absolute cutie?
I won this Nibblet, Hidden Paradise, Â in an auction; I was totally in love with her colors/patterns. I may have drawn the lineart, but an adoptable's just not good enough without a great colourist and Dryad does a great job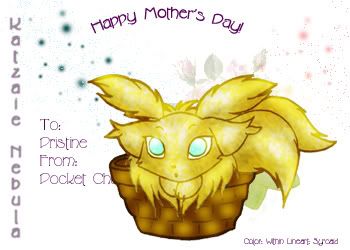 My Katzaie Nebula, which Pocket Change purchased for me for Mother's Day. How sweet! Thank you so much, PC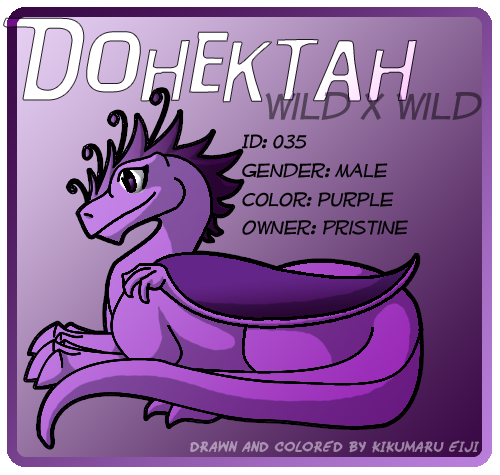 My Ooranuk Dragon I won in a rush! I don't usually get to them in time, but I was lucky with this one
Whee! My first Chephirah! I'm so glad I got him, he's gorgeous
---
---